This was a quick birthday cake for my 17 year old son. When he was little his favorite flavor of ice cream was Neapolitan. So I thought I'd make him a Neapolitan cake instead.
As you can tell... I can't cut a straight piece of cake to save my life! LOL
I called it his pre- birthday cake because I was going out of town so we ate his cake a day early. I also called it a post- birthday cake because it's not the real cake he wanted me to decorate! He has a very creative imagination when it comes to things like this. For his official birthday cake he asked for.... are you ready!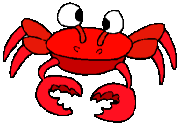 A marlin and a narwhal dueling each other as they jump out of the water. A huge octopus... tentacles and all... holding a puffer fish, a crab, and a nudibranch. Oh, and don't let me forget about the occasional sea turtle swimming by!!! Whew! It makes me tired just thinking about it!
I've been out of town most of this month, so I told him I wouldn't be able to make his "real cake" until later. He said, "That's fine, I don't care if I have to wait until September. This is going to be the coolest birthday cake ever!"
The things a mom will do for her child..... ;)
Stay tuned!